New 4-H Youth Member
Steps to enroll a New 4-H Youth
Welcome to 4-H! Please take a moment to review the 4-H Membership Policy.
To enroll, please follow these steps: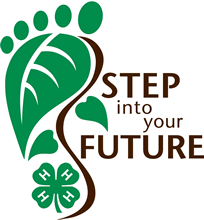 STEP 1: CHOOSE A 4-H CLUB
List of Santa Cruz County 4-H Clubs
STEP 2:
YOUTH ENROLL IN 4-H ON-LINE
YOUTH PAPER ENROLLMENT FORMS.

You may access your 4hOnline profile at any time of the year to change what projects you are enrolled in, update your health information, etc.
STEP 3: PAY REGISTRATION FEES
2021-2022 4-H ENROLLMENT FEE PAYMENT:
Payment options:

CASH/CHECK DISCOUNT -Pay directly to your 4-H community club leader.
ON-LINE payment survey system! - Additional $10 processing fee will apply for credit card transactions.
FIRST TIME 4-H YOUTH MEMBERSHIP (New 4-H membership)
Paid within 30 days of registration =$90
New youth member & new leader enrollment fee with cash/check discount schedule. The enrollment fee will remain at early bird special only if the fee is paid within 30 days of registering on-line for 4-H! If you choose to pay the registration fee after 30 day of registration the fee will be the same as returning members and/or leader for the date scale fee chart above.
Fee waiver assistance is available for families to cover the 4-H enrollment in financial need. A family will need to complete the 4-H fee waiver form. After completing the 4-H fee waiver form, turn it into your 4-H community club leader or 4-H office staff.
You may not begin participating in 4-H activities until both steps have been completed.
Just a reminder to all youth, parents and leaders. A 4-H member needs to be in good standing to be eligible to show livestock at the county fairs and state fair! A member in good standing is current 4-H enrollment, 4-H registration paid, minimum of 6 hours completed in project plus 80% of the additional meeting required by project leader, members APR (Annual Project Report) completed.
If you have any questions about enrolling a new youth member, please contact the County 4-H Office at 831-763-8015 or cell 831-205-3180 or jkatatwicz@ucanr.edu.